When I pulled this one out around my uber-feminista stepmother, she wrinkled her nose at me.
"Why are you reading that?" She asked, peering around the stem of her wineglass at me.
"Cause I like Junot Diaz?"
"But he's so rough on women," she responded, with is Stepmom for 'they say a bad thing about a lady once and I didn't like it'.
She's not totally wrong. The Brief Wondrous Life of Oscar Wao by Junot Diaz, at 332 pages, can be a little rough-and-tumble. But I loved this one; it speaks to the part of me that's most at home in communities flooded with cafecitos and Que Barato!. I appreciated the heavy use of Spanglish and the reluctance to shy away from Dominican culture, even where the culture meets its darker parts.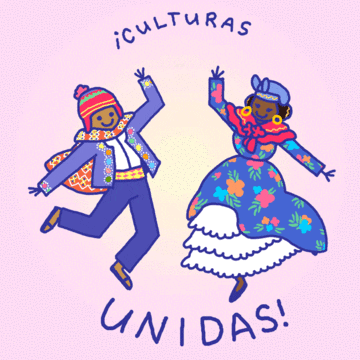 Oscar Wao is about the title character, Oscar. Oscar is a complete nerd – the kind of boy whose idea of a wild college night is watching Akira and building a LEGO Starship Enterprise. However, Oscar is also Dominican – thus, men are supposed to be the suave ladykiller types. Much to his family's disappointment, Oscar seems to fall short of these "masculine qualities".
"She was the kind of girl God gives you young, so you'll know loss for the rest of your life." – The Brief Wondrous Life of Oscar Wao
The whole book sort of tails off after this idea of chasing masculinity and what it means to have a good life, as well as the idea of love that people pursue. I can't explain much more without giving the book away, but the ending was absolutely heartbreaking as well. I felt for everyone involved, especially cause these characters are so relatable.
If you love complicated relationships, relate with nerds, or even have Hispanic heritage, I really recommend this one.
328 words.